Let's create something
amazing!
Digital marketing services for small businesses, entrepreneurs, side-hustlers and dreamers. Spend your time doing what you do best.
Consider us your offsite marketing team.
We'll help modernize your website or create a new one that works for your business. It'll be easy to navigate and will look great on phones and tablets too.
Let's reach your customers and build your brand. There are lots of options, we can help you choose the right approach for the biggest reach.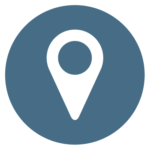 There are hundreds of business profile directories. We can help you take ownership of your business' page across the ones that are most important.